Choices…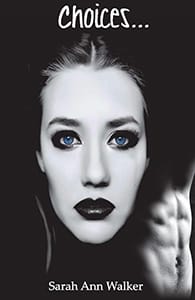 Samantha Newman is awesome. She has best friends, a soul mate, and the love of her life. She is loved, and she loves in return. Samantha is sexy, intelligent, successful, and happy. People gravitate toward her, and live for her love… until she has an accident.
Recovering, things begin changing in and around her. Samantha is no longer loved and trusted, and she's no longer happy. When her life becomes little more than grey darkness, she slowly loses everyone who ever mattered to her.
Through a series of choices made, Samantha becomes nothing but a memory of her former self.