THIS is me…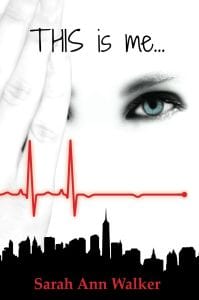 ** Warning: Graphic content and themes **
"THIS is me…"
The desperate sequel to "I am HER…"
Finally…
She has a name. She has a past and she has a history.
She knows who she is. And she knows who she wanted to be.
She knows the way to all she ever wanted, but she knows she can't change the past that destroyed her.
"I swear I'm here, but I'm not.
I swear I can feel, but I don't.
I swear I hear people, but I'm all alone.
Where am I? What have I done?"
If everything you knew was nothing you know, how do you begin to live again?
When beautiful dreams surround you but darkness consumes you, how do you begin to live anew?
"After I exhale, I turn to my empty room once again.
In the silence that follows my tears, I am washed in clarity.
I am NOT her. THIS is me…"